Main content starts here, tab to start navigating
TBONZ
Gill & Grill
As the original Homegrown Hospitality Group concept, TBonz Gill & Grill continues to set the standard for serving fresh, quality fare that leaves customers fulfilled. For more than two decades, TBonz Gill & Grill has provided the community with a relaxed dining atmosphere, seasonally fresh cuisine and excellence in service. TBonz Gill & Grill also boasts an award-winning selection of Homegrown Ales and plenty of family-friendly options to please any palate.
Visit Website
PEARLZ
Oyster Bar
Pearlz Oyster Bar is a fun, eclectic restaurant serving the very best in fresh seafood, including an assorted mix of raw shellfish, local seafood, Lowcountry recipes and regional favorites. The raw bar offers a variety of Lowcountry and Gulf oysters as well as specialty oysters, in addition to fresh seasonal shellfish. A full-service bar providing cold beers and unique, refreshing cocktails serves as the epicenter of the restaurant's lively environment.
Visit Website
KAMINSKY'S
Dessert Café
Kaminsky's entices visitors into its cozy atmosphere with a rotating selection of delectable desserts made in house daily, in addition to heaping milkshakes, specialty coffees and cold beverage creations. Delight in over-the-top varieties of classic childhood desserts, signature hot spirited specialties, dessert martinis and hot toddies. A full beer, wine and liquor selection is also available.
Visit Website
Liberty
Tap Room & Grill
Liberty Tap Room & Grill provides patrons with creative twists on traditional American fare, served alongside signature Liberty Ales, unique draft beer and craft brews. Well known for its tasty and satisfying food, Liberty Tap Room & Grill is an easy place to relax with friends and let the friendly, attentive service take over. Enjoy a game at the bar or have a meal with friends; there's something for everyone to love at Liberty.
Visit Website
RIOZ Brazilian Steakhouse
Rioz Brazilian Steakhouse offers guests an unparalleled dining experience, served in the spirit of southern Brazilian style cooking. From the moment guests are seated they are welcomed to our extensive salad bar of hot and cold seasonal favorites, which features seafood and sushi. A continuous table-side service offers savory choices of more than 15 different cuts of beef, pork, lamb and poultry are prepared and presented by our Gauchos.
Visit Website
Flying Fish
Public Market & Grill
Flying Fish Public Market & Grill is Myrtle Beach's most unique waterfront dining experience, featuring local seafood, Lowcountry favorites and a raw bar with a variety of shellfish and sushi. Inspired by the Pearlz Oyster Bar concept and Seattle's Pike's Place Public Market, Flying Fish is part-restaurant, part-seafood market. Enjoy the ocean's best offerings available whether choosing to dine in and enjoy the view of the Intracoastal Waterway or take home.
Visit Website
Barksdale House Inn
The Barksdale House Inn, built in 1778, is your home away from home while exploring the City of Charleston. We are located within the historic downtown district and are walking distance to shopping, dining, tourist attractions and the famed Market Street. This Inn offers 14 rooms with private baths, complimentary breakfast, newspaper, wireless internet access and parking. Our knowledgeable staff is happy to assist you with suggestions on where to begin exploring our beautiful city and its magnificent homes, gardens and parks. Please be sure to join us each afternoon for Iced Tea and refreshing delicate bites. Our porch overlooking the garden is a perfect setting for relaxing in the evenings after a long day of sightseeing!
Visit Website
TBonz Steakhouse
Tbonz prides itself on the fact that everything is made in house and fresh daily. With hand cut certified Angus beef and the best appetizer selection in town—it is a go to dining experience. As a starter to any of these wonderful lunch and dinner entrees, the signature "Tommy Fries" are a must!
Visit Website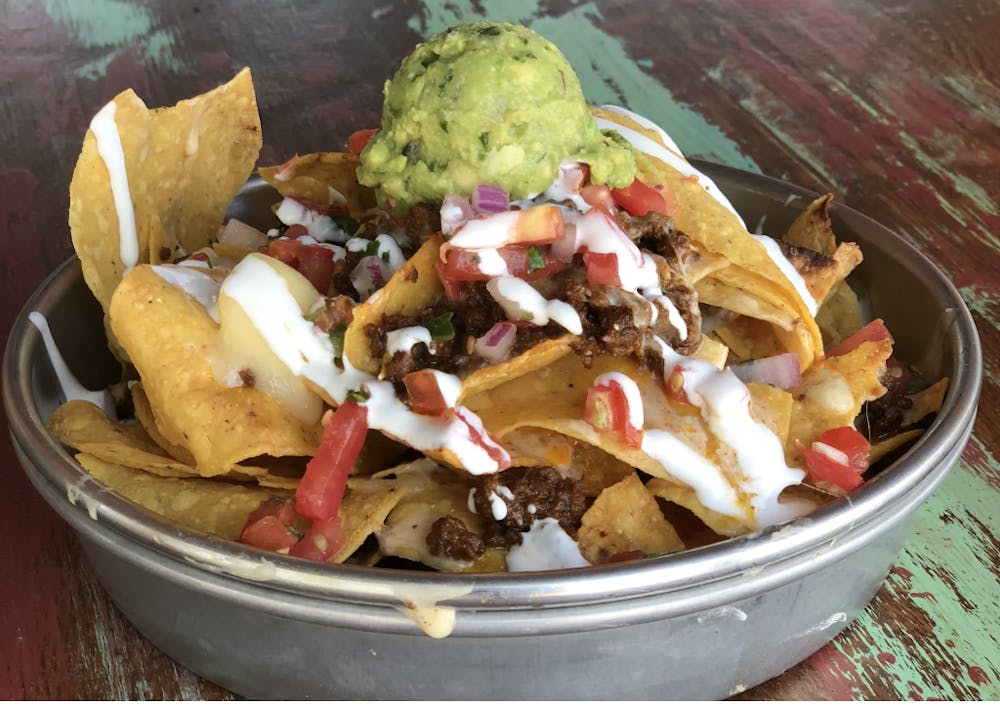 Taco Mundo
Kitchen Y Cantina
Homegrown Hospitality Group's exciting new Mexican concept celebrates
the festive soul of Mexican and Mexican-American
culture. Specializing in tasty tacos, rice bowls, fajitas & more. The
space features authentic and energetic Mexican decor with an
indoor/outdoor bar and waterway seating. Our bar offers a large
selection of creative cocktails, signature margaritas and staggering
selection of mezcals and tequilas.